Welcome to the website of Stockton Folk Club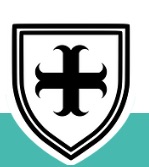 After a long break occasioned by the pandemic we had to leave our former home at The George & Dragon. Thanks to those who helped keep the Club and the songs alive on Zoom during this period.
We re-opened in The Moline Cross at Norton Cricket Club on Monday 7th February. We're using a large function room which allows social distancing: it has good acoustics. On our first night we numbered about 35 participants including 21 solo or duo performers. See our Gallery page.
Our new landlady, Kendra remarked, "Well, what a wonderful evening and what great singers you have - it was truly great to see so many of you there".
We're a friendly club that believes in participation, not just listening, so come and join in some rousing choruses. A typical evening begins at around 7:45 p.m. usually with an instrumental session or "knurdle" when our regulars work their way through some well-tried tunes: anyone is welcome to join in and to add to the repertoire.
We're currently booking guest-nights once a month (except in August): other nights are "singarounds" (see What's on). At a singaround everyone is encouraged to get up and sing, play a tune, recite, clog dance or do whatever they want to do, provided it falls under the wide umbrella of folk. Don't worry, nobody is coerced into getting up but we always welcome new performers. On a guest night, floor spots are limited: if you are visiting and want to perform, catch the M.C. early -- you may still be restricted to one song!
Entry is £1 for singarounds (which subsidises guest nights) and typically £7 for guests (£5 for members - annual subs recommenced in April).
Please help us make this new venue work! Please help us keep it Covid-safe!
For the full address and directions see our Find Us page.
The Club is usually closed on bank holiday Mondays but please check our What's-on page. We're also closed on 22nd August for Whitby Festival week.
| | |
| --- | --- |
| | Click on the History tab for a history of the Club and a chance to add your own stories |
On 11th April we marked the Club's 60th birthday