Welcome to the website of Stockton Folk Club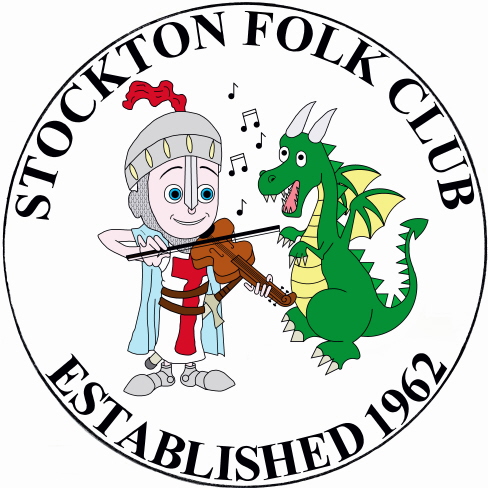 Now at The George and Dragon
109 High Street, Norton TS20 1AA
Covid-19 - during restrictions related to the virus, the Club has been closed. We have been running regular Zoom singarounds on Monday nights.
The George & Dragon is open for business again. However, staff shortages and low numbers of regulars mean the pub is not yet opening on Mondays. We have deferred re-opening the Club. Meanwhile we wish Barbara, Libby and the staff well. We'll be back as soon as we can - watch this space!
If you'd like to find out more about our Zoom Singarounds, please contact us.
Stu McFarlane - We were sad to hear that "Mac" of the Teesside Fettlers died on the 1st November, aged 80. See more in a post on our History page and photo in the Gallery.
Normally the Club meets in the back room (lounge) of The George & Dragon on a Monday, excluding bank holidays. The pub has a cosy, old fashioned feel and serves real ale.
We're a friendly club that believes in participation, not just listening, so come and join in some rousing choruses. A typical evening begins at around 7:45 p.m. with an instrumental session or "knurdle" when our regulars work their way through some well-tried tunes: anyone is welcome to join in and to add to the repertoire. Then from about 8:30 we start singing......
We aim to have guest-nights twice a month (except in August): other nights are "singarounds" (see What's on). At a singaround everyone is encouraged to get up and sing, play a tune, recite, clog dance or do whatever they want to do, provided it falls under the wide umbrella of folk. Don't worry, nobody is coerced into getting up but we always welcome new performers. On a guest night, floor spots are limited: if you are visiting and want to perform, catch the M.C. early -- you may still be restricted to one song!
We have recently been asked to make a bigger financial contribution to the pub. Consequently entry costs for guest nights have risen and are typically £7 - 9 on a guest night (£5 - 7 members). Entry for singaround nights remains at £1. Come along and join in!
| | |
| --- | --- |
| | Click on the History tab for a history of the Club and a chance to add your own stories |
See Gallery for new photos