Last updated
25.03.2019
Our e-mail newsletter is suspended. If you would like to receive possible future issues and communications about the Club, contact John L.
Welcome to the website of Stockton Folk Club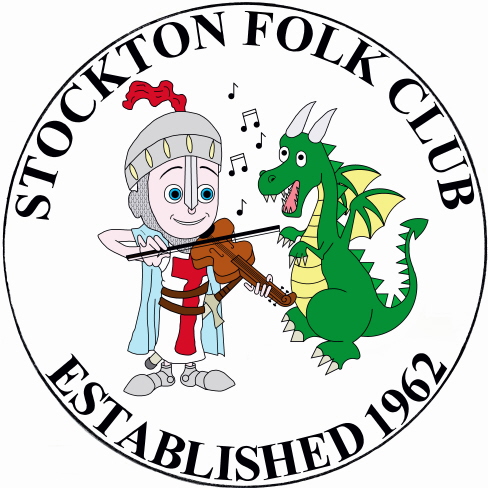 Now at The George and Dragon
109 High Street, Norton TS20 1AA
After 47 years in The Sun Inn we were sad to leave but alterations meant that our room was no longer acoustically isolated from the main bar. We had to find new premises in a hurry and are very happy with our new venue in the back room at the George & Dragon (the lounge bar). Feedback is very positive and the pub has made us more than welcome.
We're a friendly club that believes in participation, not just listening, so come and join in some rousing choruses. A typical evening begins at around 7:45 p.m. with an instrumental session or "knurdle" when our regulars work their way through some well-tried tunes: anyone is welcome to join in and to add to the repertoire. Then from about 8:30 we start singing......
We aim to have guest-nights twice a month (except in August): other Mondays are "singarounds" (see What's on). At a singaround everyone is encouraged to get up and sing, play a tune, recite, clog dance or do whatever they want to do, provided it falls under the wide umbrella of folk. But don't worry, nobody is coerced into getting up, and we have a healthy core of talented performers to ensure an entertaining night. On a guest night, floor spots are limited: if you are visiting and want to perform, catch the M.C. early -- you may still be restricted to one song!
Entry costs are typically £7 on a guest night (£5 members); £1 on a singaround night. Come along and join in!
| | |
| --- | --- |
| | Click on the History tab for a history of the Club and a chance to add your own stories |